Heater Sales & Service - A Great Western Canadian Success Story
---
Heater Sales and Service is the Western Canada distributor for Flagro Industrial Heaters and BBQ's, along with a wide range of parts, and ducting. Heater Sales and Service is also a supplier of Yoder Smokers and Black Earth Grills! We are located in Nisku, Alberta where our team of Sales, Service, and Parts operate out of. 
We offer a huge selection of heating options, such as indirect fired, flameless, direct fired and radiant. These units run on a wide range of power sources including gasoline, diesel, natural gas, electricity, propane and oil. Many of Heater's heating products are ductable, too, providing flexibility and efficiency for every heating project.
Heater Sales and Service opened its doors in 2008 and has been your go-to, reliable, cost effiecient, heat distributor ever since. 
---
Heater Sales and Service Inc is proud to be an Alberta-based company and an active member of the Canadian Rental Association.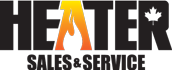 "We Bring Warmth to Your World"