Got Questions?
Call right away or use our handy contact form below to get the expertise you need to solve all your heating, ducting and grilling concerns.
Heater Sales & Service
801 25th Ave 
Nisku, Alberta
T9E 7Z4
1 (844) 979-HEAT (4328)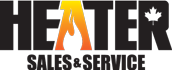 Heater Sales and Service Inc
"Bringing Warmth to Your World"