Beyond Heat: Heater Sales Also Offers Trucking Services
If you require transportation services, Heater has the equipment and expertise you need for:
Flatbed Loads

Flat Deck Loads

Heavy Hauling Capacity

Heavy Equipment Moving

Hotshot Service
Heater Sales and Service supports  a myriad of industries including:
Oil & Gas

Mining & Exploration

Agriculture

Commercial

Municipal

Industrial

Construction

Power Plant

Rental
Heater Sales and Service provides quality products and reliable service throughout Alberta and across western Canada.   With our hydraulic loading ramp and over 100 years of experience in the service industry, Heater Sales and Service is safe, cost effective, and has the know-how to provide smart solutions and the answers you need to ensure your precious shipments are delivered on-time and on budget.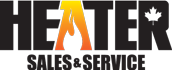 "We Bring Warmth to Your World"